The First Atlantic Liner due out on 15th July
Friday 9th June 2017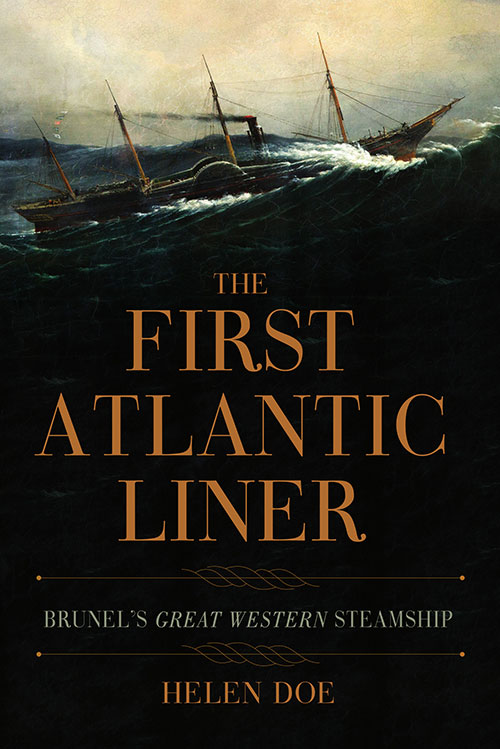 Here is the new book, the story of Brunel's first steamship and the people on board.
I have uncovered some great stories of life at sea in this technically advanced ship that confounded all the sceptics. Unlike his two later ships, the Great Britain and Great Eastern, this one was built of wood and influenced the design of steamships for many years.
It linked New York and London in the 1840s and provided a bridge between the London of Charles Dickens and a youthful Queen Victoria with pre-civil war New York.
Published by Amberley Press the book will be widely available.