On my travels
Saturday 24th February 2018
Heading off this week to Brisbane to join the Cunard ship, Queen Elizabeth, as an onboard lecturer. I shall be joining the passengers on our way to Osaka. I have some wonderful stories to tell connected to that part of the world. Among them will be Brunel's Great Britain which took emigrants to Australia, early passengers in P&O steam ships across the Indian Ocean and the air war in the Far East in WW2. Plus the amazing journey of Mary Bryant, a Fowey girl who was transported to Australia but made an incredible escape to East Timor. I am almost following her route but in considerably more comfort.
Reviews of The First Atlantic Liner
Tuesday 16th January 2018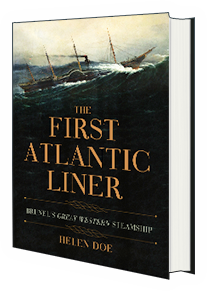 Positive reviews are coming in of The First Atlantic Liner. The reviewer in Shipping Today and Yesterday magazine writes 'This is an excellent book and I would very highly recommend it.' The magazine of the Worshipful Company of Master Mariners published a detailed review and described it as a 'well-researched maritime and social history'. While Nautilus, the magazine of the Seafarer Union, also wrote a detailed review and praised the vivid descriptions, human stories and the information on crew conditions onboard early steamships.
An early book review
Thursday 31st August 2017
I am re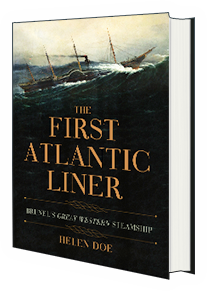 ally pleased to see a very early book review of The First Atlantic Liner.
The website, The Bookbag , gives it a high rating and describes it as a 'lively account of life on board, based on reports from the contemporary press and from the diaries of British and American passengers'.
,
The First Atlantic Liner due out on 15th July
Friday 9th June 2017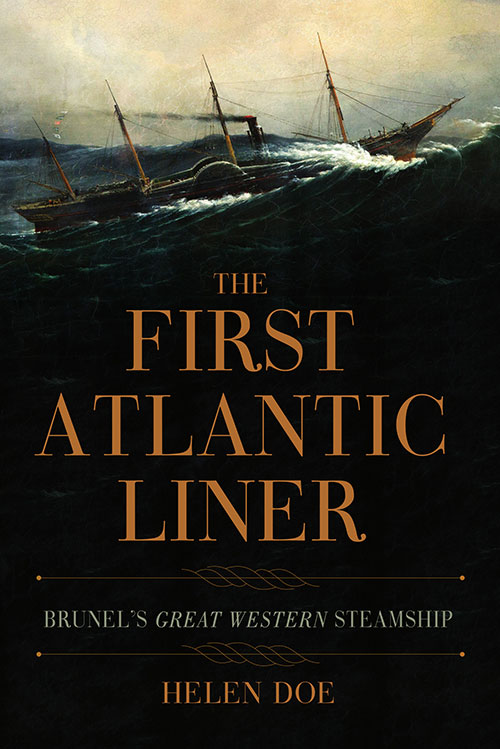 Here is the new book, the story of Brunel's first steamship and the people on board.
I have uncovered some great stories of life at sea in this technically advanced ship that confounded all the sceptics. Unlike his two later ships, the Great Britain and Great Eastern, this one was built of wood and influenced the design of steamships for many years.
It linked New York and London in the 1840s and provided a bridge between the London of Charles Dickens and a youthful Queen Victoria with pre-civil war New York.
Published by Amberley Press the book will be widely available.
Another great review of Fighter Pilot
Sunday 23rd April 2017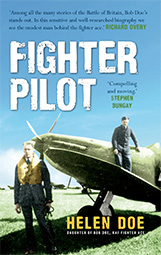 The RAF Historical Society Journal for this year includes a great review. The author starts by admitting he is very wary of autobiographies and also of biographies by close family members. I could not agree with him more on that score. But his doubts gave way to warm, and rather embarrassing, praise. For me, this is very special as I knew when I set out to write the book that I would be judged on how well I remained objective.
This book continues to feature in the top five bestsellers of Battle of Britain books on Amazon, so clearly readers also like it.